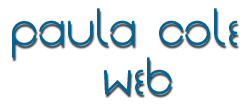 Welcome to Paula Cole Web!
Paula Cole Web is your resource for everything related to Paula Cole, including tours, albums and lyrics, and other goings-on related to Paula Cole.

Latest News:

As you all know, Paula's new album Amen is out. You can listen to clips and buy it here.
Site hosted by Music Fan Clubs
Join The Club Here!
Also check out the Paula Cole forum:

Memberships & Awards
View Guestbook . Sign Guestbook

Check Out The Online Music Store For Paula Cole Music, Video's and More!
By Joining The Fan Clubs!
. Home .
. Discography & Lyrics . Biography . Listen .
. Tour Information . Pictures . Contact the Author .

&copy 2002 Paula Cole Web, All Rights Reserved